Practical, experiential, action-based learning & development programs for future focused organisations needing a creative edge.
Enterprise Artistry LD and OD Programs are designed with two key priorities in mind: Building High-Performance Creative Leadership and cultivating Innovative, Inclusive, and Agile Teams. Our goal is to help you drive immediate and ongoing ROI for your organisation, clients or audience, by equipping your people with the skills they need to thrive in an increasingly complex ecosystem.
We challenge participants to know themselves, their company and their market more deeply. To confront and embrace uncertainty, and look beyond average outcomes or expectations. We give your leaders the tools to reimagine their creative capability, push for truly innovative solutions, and generate more value for the organisation by nurturing the creative growth in others.
Immersive

Experiential

Learning
We believe the atmosphere around an idea or learning experience greatly enhances or detracts from it's intent. To unlock meaningful impact and get lasting results, it's essential our message is congruent with our method. If we want your people to think and act differently, we need to give them a different kind of learning experience.
That's why we custom-design every detail of our time together to suit your team and your most pressing business challenges. From the location, cuisine and content flow, to the soundtrack, swag & special guests. Farewell the stuffy boardroom, florescent lights, and tasteless mints. Say hello to rooftop gardens, recording studios, and late night Teppanyaki. The Enterprise Artistry suite of programs reimagine what learning and development can be in the 21st century and prepare your people for a radically transforming world.
"

Whenever I need to shake things up and get my people thinking outside the box, I head straight to Mykel Dixon.

"

— HR Director, Bayer Australia

"

Easily the best day I've ever experienced and for so many reasons.

"

— Organisation Change Lead, Unisuper

"

We needed someone who understood the value of alternative ways of working and could champion our cause in a dynamic and engaging way. He didn't disappoint.

"

— Director of Customer Focus & innovation, City of Casey

"

Our team have loved every minute we've worked with Mykel. He has an unique ability to bring out the best in people.

"

— CEO, CareMonkey
Blending robust principles and practices from the Arts with leading edge thought leadership from the world's most innovative companies, your people will learn;
21st Century Creative Leadership Skills.
How to foster cultures that celebrate fresh thinking and embrace new ideas.
Techniques to build empathy quickly with colleagues and customers.
Practices to lead confidently through ambiguity and complexity.
Strategies for resilience in the face of failure.
Ways to galvanise others around out-of-the-box ideas.
Tools to embed an artful approach at every level of their role and the organisation.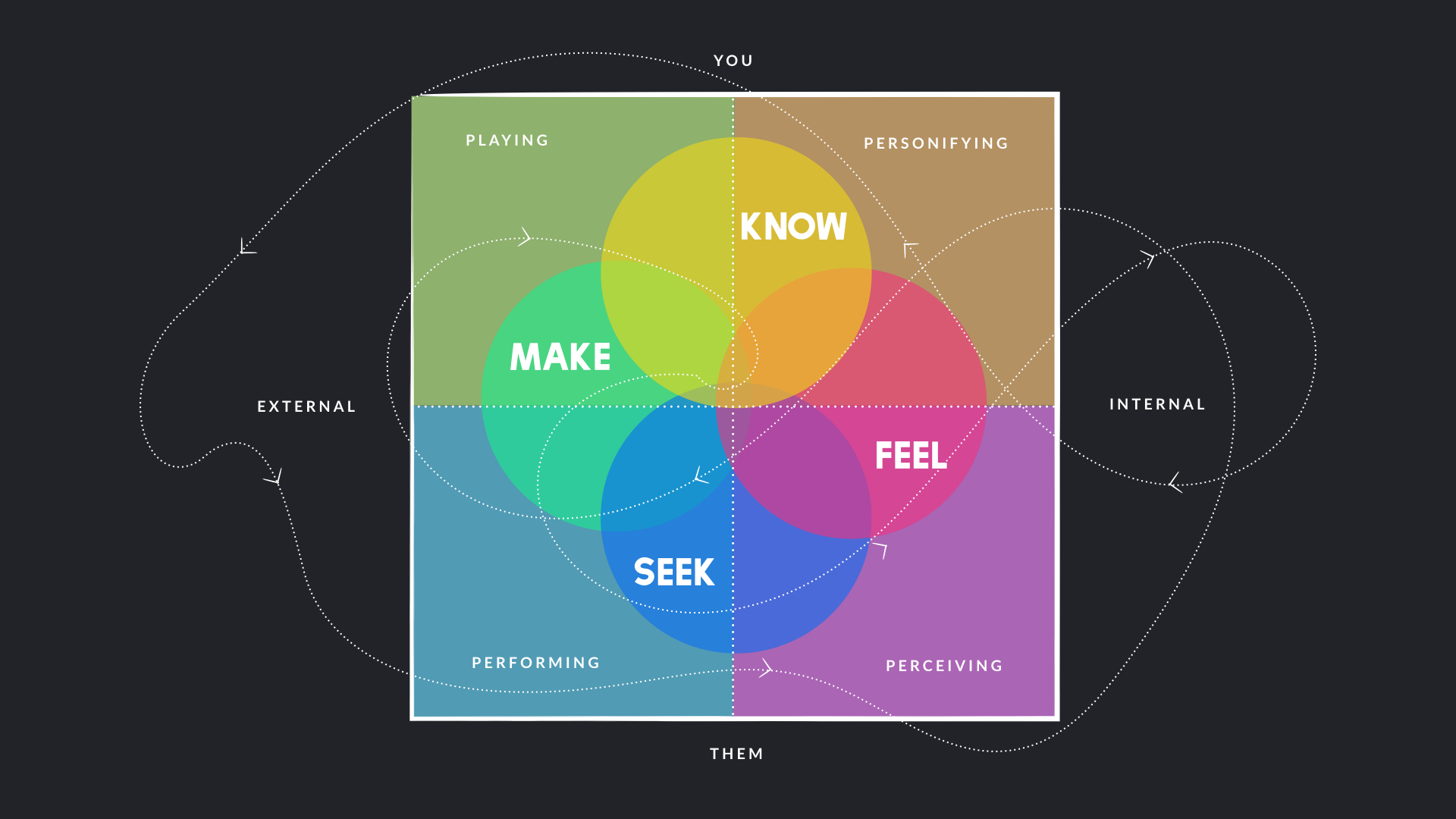 The 6 ways we're

Different
6.
Catalysing experience
We give your team an experience that unites them professionally & personally, through intellect & emotion, using their head, hands and heart, which they'll remember forever and apply today.
5.
More Space
We allow plenty time during each program to reflect on past performance, reimagine new possibilities and reinvent effective practices for meaningful outcomes.
4.
Ongoing Learning
We give them structure and accountability to embed new behaviours when back at work that ensure continuing and compounding growth.
3.
Follow Up
The end of a program is only the beginning. We make it a must to check in within 3-6 months to measure impact and fan the flames.
2.
Real-World Experts
When we partner with others, we work with the best in their field. High calibre talent with a proven track record of excellence to inspire & transform your people.
1.
Learning To Learn
Participants learn how to up-skill, develop and refine their own ability to learn. Enabling them to confidently navigate unforeseen, complex and ambiguous landscapes.